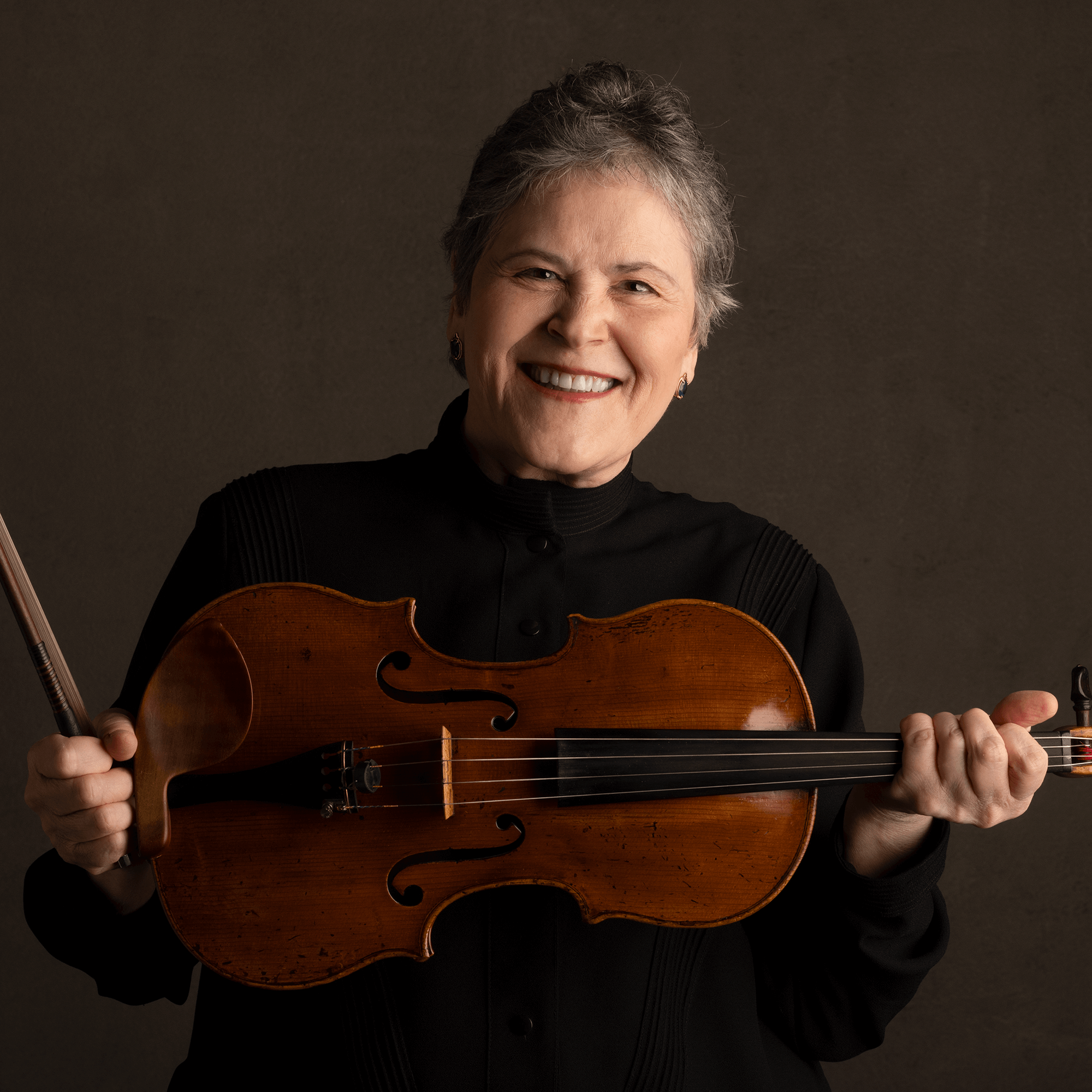 Stephanie Tretick
Viola
A native of Boulder, Colorado, Stephanie Tretick comes from a family of musicians: both parents and her four siblings are all professional instrumentalists. Ms. Tretick began her music studies with the piano, and later focussed on violin at the Interlochen Arts Academy as a student of Alfio Pignotti. She attended Vassar College where she studied violin with Matthew Raimondi and earned her Bachelor of Arts cum laude. She subsequently atttented Indiana University/Bloomington as a fellowship student of Josef Gingold, finishing her Masters of Music summa cum laude.
Before coming to Pittsburgh, Stephanie Tretick was a member of the Baltimore Symphony for five years, serving there in both the violin and viola sections. She also has performed on both instruments in Pittsburgh, substituting on short notice as a first violinist during a PSO Far East tour and appearing as violin soloist with the Orchestra in a performance of the Concerto in D by her father, the late Sidney Tretick.
Ms. Tretick has been associated with the Aspen and Casals Music Festivals and the Bach Aria Group. Solo engagements have included performances of the Brahms Double Concerto with her sister Blythe, a marathon Vivaldi Seasons evening, and several other appearances playing the Tretick Concerto. She also adores performing chamber music.
When not on Heinz Hall stage Stephanie enjoys many diversions. She renovated her own kitchen, designs jewelry and clothing, has a U.S. Patent for a violin/viola shoulder rest, and during COVID produced nearly 4000 cloth face masks for local non-profits.