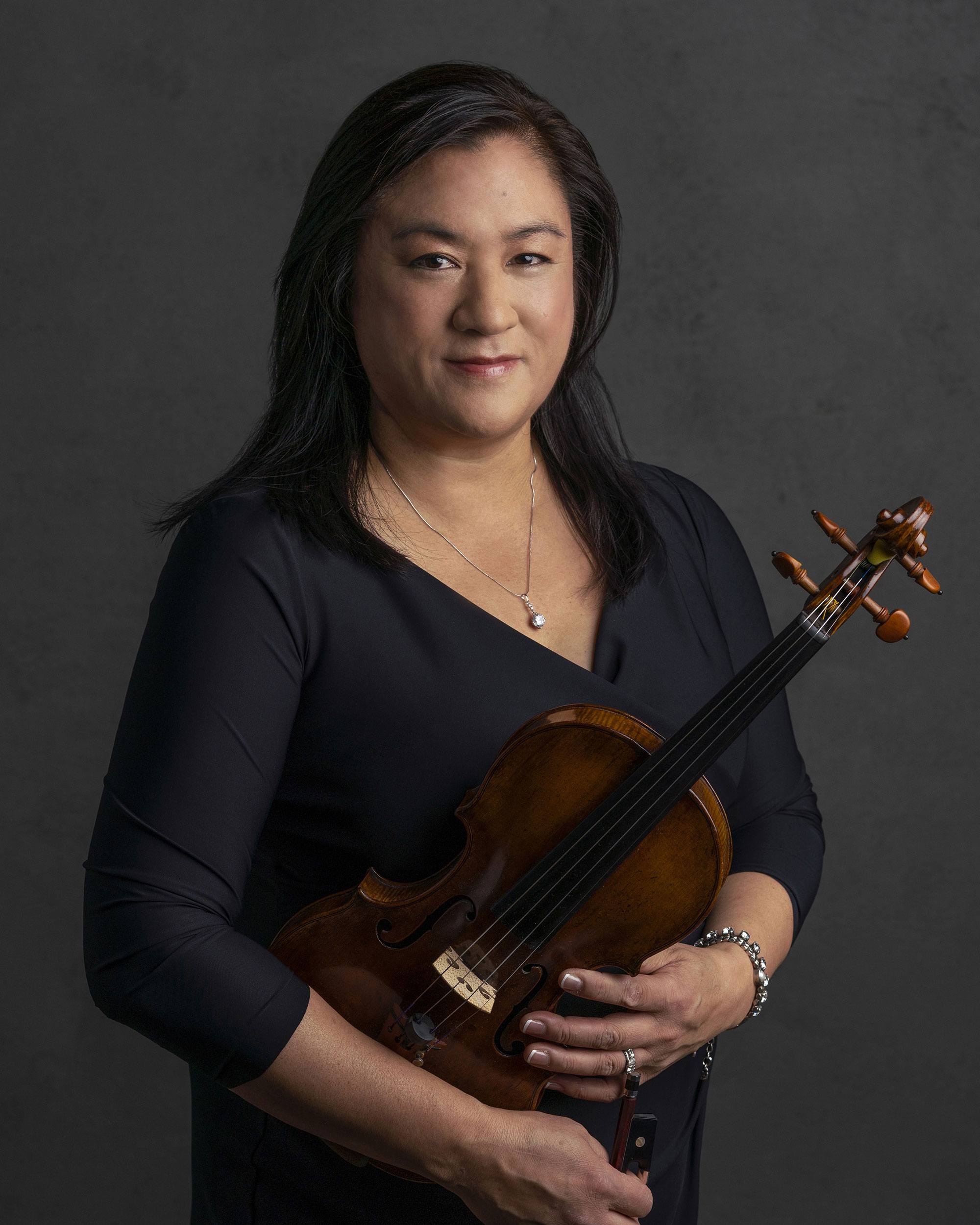 Irene Cheng
First Violin
Dr. & Mrs. William E. Rinehart Chair
Irene Cheng joined the Pittsburgh Symphony Orchestra's first violin section at the beginning of the 2009-2010 season. She has held many tenured positions, including second in the Pacific Northwest Ballet Orchestra; principal second position, then assistant concertmaster of the Metropolitan Orchestra of Lisbon in Portugal; first violin in the Barcelona Symphony Orchestra in Spain; assistant concertmaster in the Malaysian Philharmonic Orchestra in Kuala Lumpur, Malaysia; associate concertmaster of the Erie Philharmonic; and concertmaster of the Camarata di Sant'Antonio in Buffalo, New York. She has also performed with the Seattle Symphony, New Haven Symphony, Buffalo Philharmonic, Cincinnati Symphony, and Philadelphia Orchestra. 
An avid chamber musician and recitalist, Irene Cheng has played numerous solo recitals and chamber concerts in western Europe, both coasts of the United States, and in Kuala Lumpur, Malaysia. As soloist, she has performed with the Pittsburgh Symphony, Camarata di Sant'Antonio, Seattle Philharmonic, Bellevue Philharmonic, Northwest Chamber Orchestra, Central Washington University Orchestra, and the Pacific Lutheran University Orchestra. Cheng has been the winner of the Seattle Young Artist Competition, the Washington State Concerto Competition, and the McGraw Hill Young Artists Showcase, which featured her on WQXR in New York City.
Originally from the Seattle area, Irene Cheng received her Master of Music degree from the Yale School of Music and her Bachelor of Arts degree in communications and marketing from the University of Washington. While at Yale she studied with Sidney Harth, and chamber music with the Tokyo String Quartet and Claude Frank. She spent her most influential years studying with Marjorie Kransberg-Talvi, Ilkka Talvi, Vilem Sokol, Denes Zsigmondy and Erich Eichhorn, as well as several summers of study at the Aspen and Waterloo Music Festivals.
Passionate about teaching the next generation of violinists, Irene Cheng teaches privately and coaches young violinists with the Three Rivers Young Peoples Orchestra (TRYPO). She has held teaching positions in the Lisbon Superior Academy of Music, Mercyhurst College Prep department, and at the Edinboro University Extension Program. In her free time, Irene has a great passion for interior design and loves to refinish furniture and reupholster chairs and sofas. She lives in Mount Lebanon with her husband and two daughters.