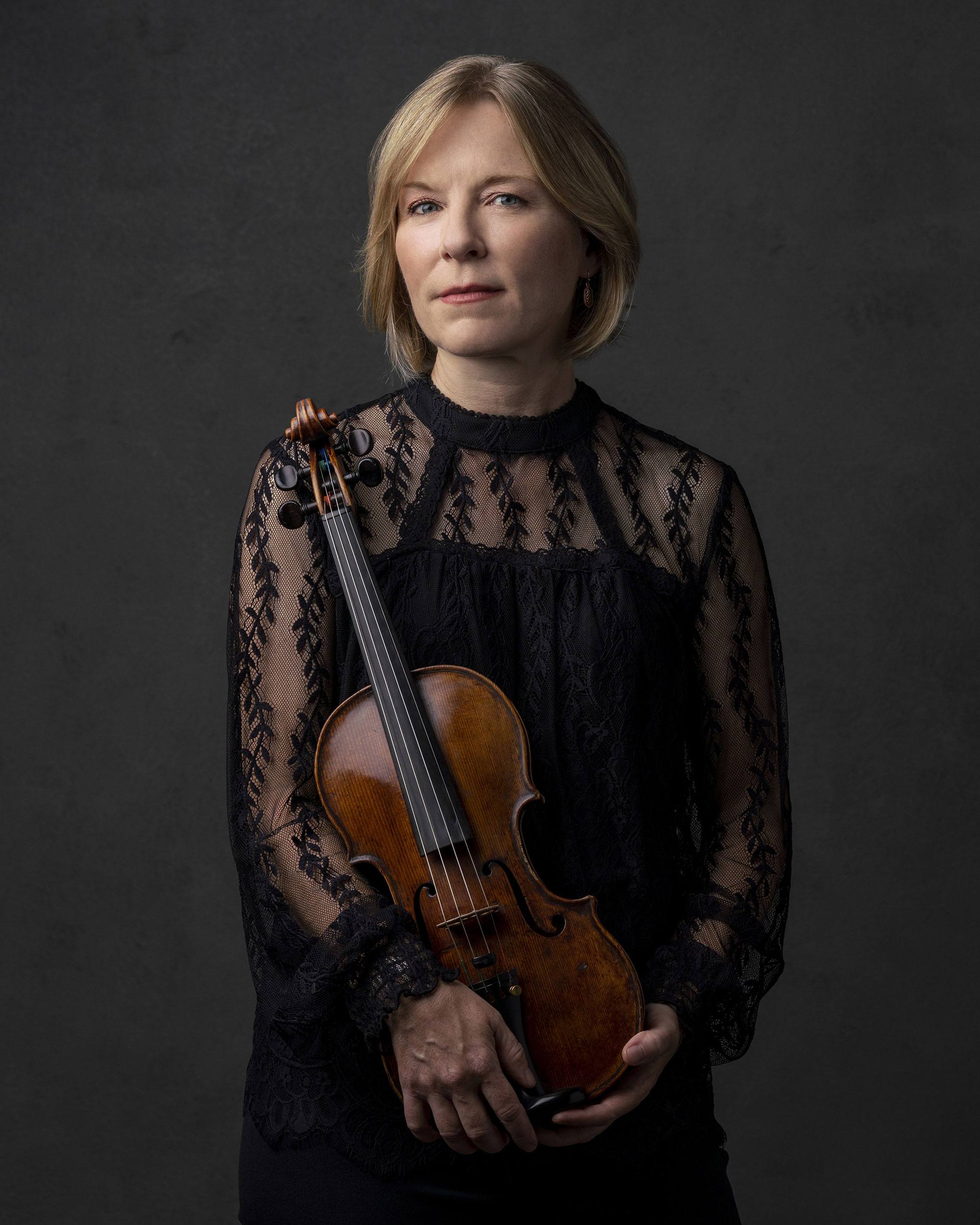 Jennifer Orchard
First Violin
"I can't remember a time when I was not playing the violin," says Pittsburgh Symphony Orchestra violinist Jennifer Orchard. The statement reflects on her earliest memories of music, but it speaks to a larger truth about this gifted artist: Life and music have always been joined as she lives out her life passion every day.
Orchard's biography spans all of the rites of passage that come with attaining the status of a world-class musician—the childhood successes the rigors of conservatory training, and the progress of a professional career. Yet the conventional narrative does not capture the more complete picture of Orchard, who has a heartfelt love for the beauty of music and a sense of purpose as she brings it to life.
Orchard came to the violin as a young child and grew rapidly. Her early success led to admission into the Curtis Institute of Music and The Juilliard School, where she honed the skills that would lead to a professional career.
She speaks with reverence of her teachers, including famed violinists Szymon Goldberg, Robert Mann and Lorand Fenyves, who helped her achieve both virtuosity and artistry.
From her conservatory studies, Orchard entered her first professional position as a member of the Lark Quartet. She played with Lark for eight years, from 1993-2001 and while there began a recording career that continues to this day.
Now a member of the Pittsburgh Symphony first violin section, Orchard channels her artistic endeavors through many avenues. In 2015, she and three other PSO musicians formed the Clarion Quartet which commits itself to performance and awareness of composers whose lives and careers were destroyed through the atrocities of WWII. These composers, deemed degenerate by the Nazi party have been neglected and largely forgotten since the war. The Clarion Quartet's mission is to break the silence and restore this music to its rightful place on the stages of today. Their recording of three such composers came out in 2018 and is available on Naxos.
Orchard's recording work also includes partnering with pianist Igor Kraevsky on the music of Paul Juon, a Russian composer whose works were also, though not through war, neglected and largely unknown. Orchard and Kraevsky's work together has spanned fifteen plus years, performing the world premiere of Paul Juon's Triple concerto in Moscow Conservatory Hall and producing many recordings including two world premieres entitled Weisse Nachte and Bagatellen.
Orchard expresses a sincere and humble gratitude for having had the opportunity in her life to play with great musicians and for appreciative audiences, which is the fulfillment of a life mission.
As for how she articulates that personal mission, she says without hesitation: "To always have passion about the music, and to never stop playing."