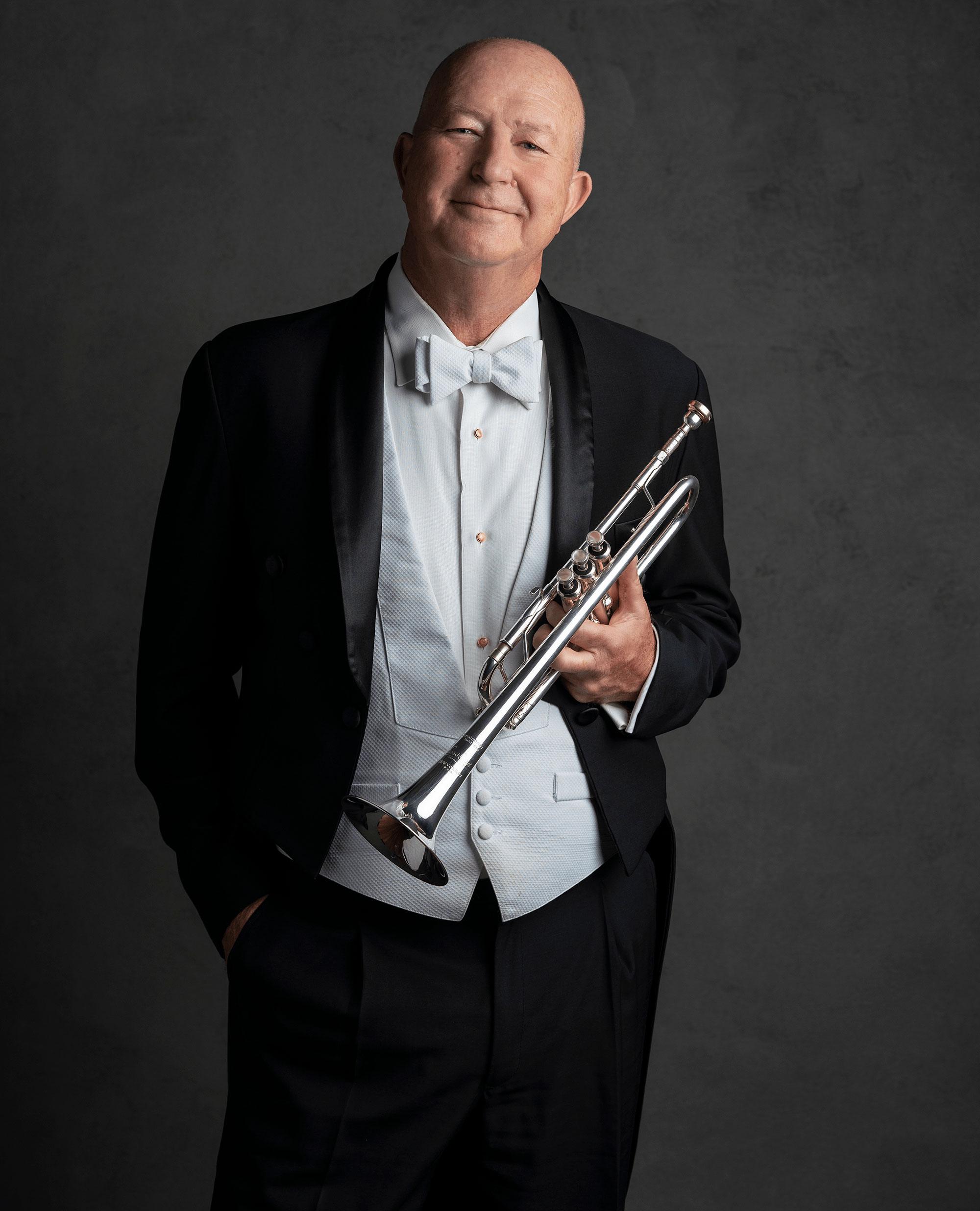 Neal Berntsen
Trumpet
Neal Berntsen joined the Pittsburgh Symphony Orchestra trumpet section in March 1997, having been appointed at the invitation of Music Director Lorin Maazel in 1996. He is a native of Tacoma, Washington. He began his musical studies at age five playing the violin under the tutelage of his mother. By age eight, he advanced to the trumpet and ultimately received a Bachelor of Music from the University of Puget Sound and a Master of Music from Northwestern University. A former member of the Chicago Lyric Opera Orchestra and the Grant Park Symphony Orchestra, Berntsen has also performed as principal trumpet for the Ravinia Festival Orchestra, Chicago Chamber Orchestra, Cincinnati Symphony Orchestra, San Diego Symphony Orchestra and the Bamberg Sinfoniker in Germany. Other orchestral performances have included the Chicago Symphony Orchestra, Boston Symphony Orchestra and Houston Symphony Orchestra.
Active as a chamber musician, Neal Berntsen is a member of the Pittsburgh Symphony Brass whose recordings, "Bach: The Art of Fugue" (1998), "A Christmas Concert" (2000), "The Spirit of Christmas" (2003) and "A Song of Christmas" (2008) were described as "...Awhirl with color and rhythmic vitality – quite irresistible on every count," by the Pittsburgh Post-Gazette. The recordings contain numerous arrangements by Berntsen. Berntsen is also a founding member of the award-winning Asbury Brass Quintet (ABQ), about which Fanfare magazine stated, "The quintet is] not only expert but musical...undeniable virtuosity." The ABQ's recording with Adolph Herseth is widely regarded as an all-time classic. Berntsen has toured Japan with members of the Chicago Symphony brass section as the Chicago Brass Soloists.
In 2017, Neal Berntsen gave the Pittsburgh premiere of James MacMillan's concerto for trumpet, Seraph, performing with Resonance Works Orchestra with the composer in attendance. Under the baton of Keith Lockhart, Berntsen premiered and recorded Iranian-American composer Reza Vali's "The Ancient Call" for micro-tonal trumpet and orchestra in 2015. Berntsen performed the piece on a specially modified trumpet, which enabled him to execute the Persian quarter tone scale. In 2018, his recording of "The Ancient Call" was named album of the year in Iran by Noise Magazine. Berntsen's solo recording "Trumpet Voices" was released in November 2005. Critics describe the recording as "electric... an indispensable recording for anyone who appreciates great trumpet playing."
As an educator, Neal Berntsen is Chair of the brass division in the School of Music at Carnegie Mellon University. Berntsen also serves on the faculty of Roosevelt University in Chicago. Berntsen has presented master classes and recitals around the world.
In summer 2009, Neal Berntsen began an association with the Brevard Music Center in Brevard, North Carolina. Berntsen serves as principal trumpet for the Brevard Music Center Orchestra, performs chamber music, teaches trumpet and coaches chamber music at the festival.