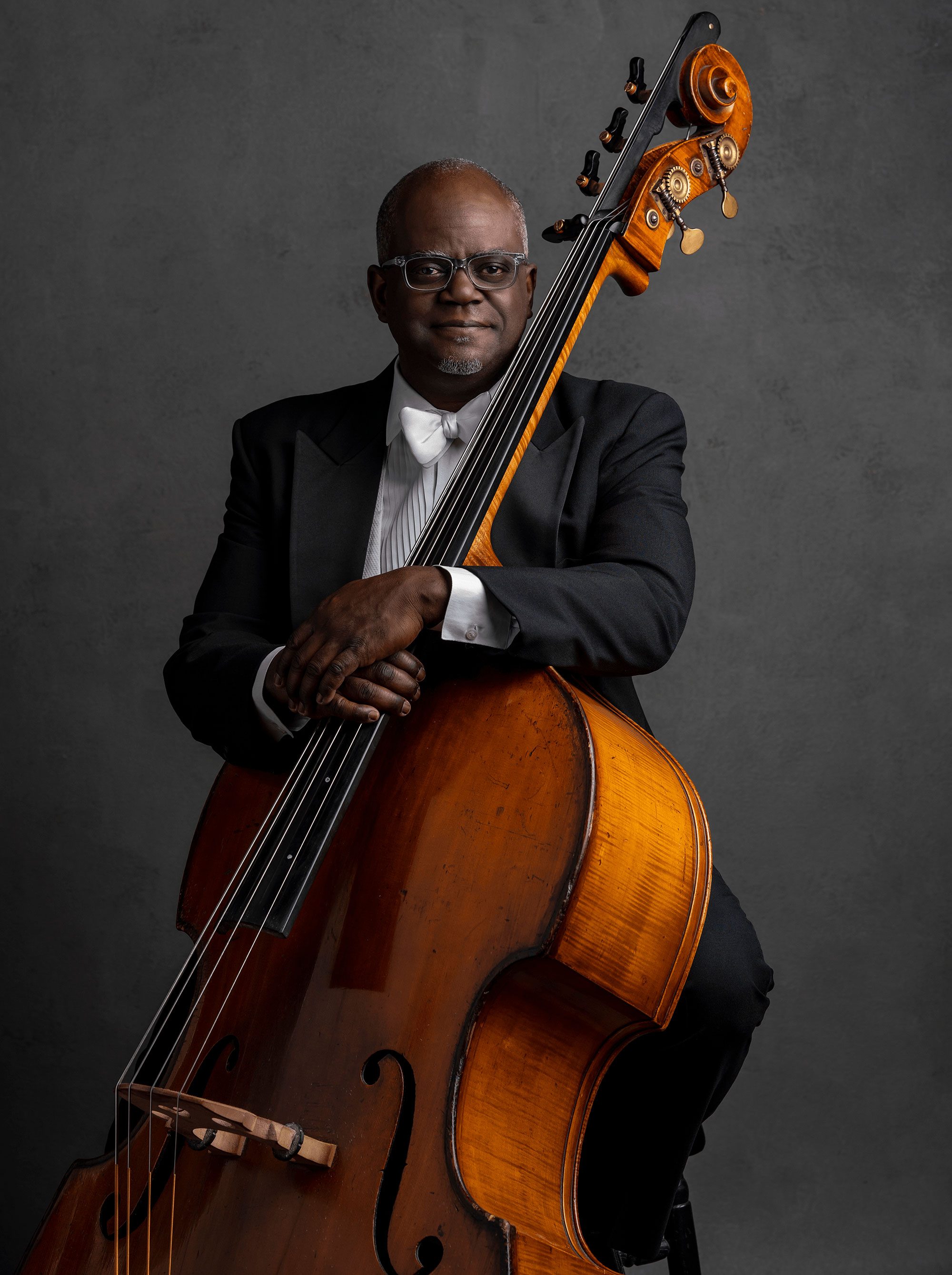 Jeffrey Grubbs
Bass
Michael & Carol Bleier Chair
Jeffrey Grubbs, a native of Cleveland, Ohio, comes from a family of music-loving non-musicians. He started as a violinist through his public elementary school at age nine and later switched to the double bass at age 18. He went on to pursue his musical training at Youngstown State University, the Cleveland Institute of Music, and the University of Southern California. He was also fortunate to be a recipient of the Music Assistance Fund (now the Sphinx Organization) Orchestral Fellowship, which gave him the opportunity to perform as a full-time member of the Atlanta Symphony Orchestra for two years.
From there Grubbs went on to win a position in the Florida Philharmonic Orchestra in 1991 and has now been a member of the Pittsburgh Symphony Orchestra since 1996.
In addition to his orchestral achievements, Jeffrey Grubbs is also an accomplished jazz bassist. He has performed and recorded with many touring internationally-known jazz artists and is currently actively performing in the Pittsburgh jazz community.
Jeffrey Grubbs has served as a faculty member of Carnegie Mellon University, Florida International University, Clark-Atlanta University, the University of Pittsburgh, and Slippery Rock University. He also served as associate professor of jazz double bass at the University of Illinois at Urbana-Champaign.