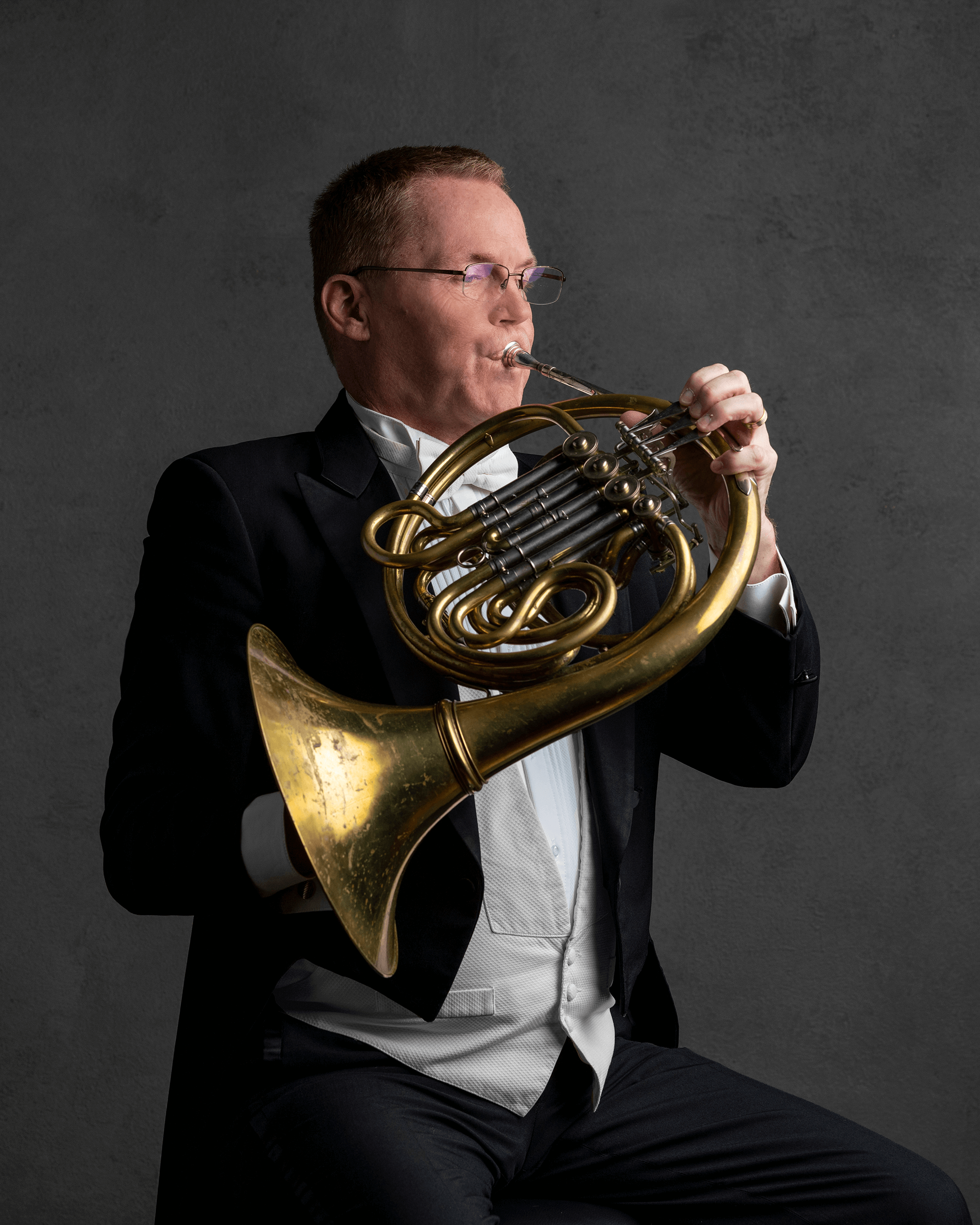 Robert Lauver
Horn
Robert Lauver has been a member of the Pittsburgh Symphony Orchestra and its wonderful horn section since 2000. He has also been a member of the St. Louis, Columbus, Alabama and Austin Symphony Orchestras. 
Robert Lauver's education started in Kalamazoo, Michigan, where he studied with Neill Sanders, second hornist to Dennis Brain and recording artist with the Beatles. His studies continued at the Peabody Conservatory and Northwestern University.
Robert Lauver has been a soloist with the St. Louis Symphony, and with the Pittsburgh Symphony several times, performing Schumann's Konzertstück on three separate subscription concert series. He also performed Mozart's Horn Concerto No. 3 as soloist with the Pittsburgh Symphony. 
Robert Lauver's teaching spans more than 30 years in Texas, St. Louis at Southern Illinois University at Edwardsville, the University of Missouri at St. Louis (UMSL), Carnegie Mellon University and West Virginia University. He has been on the faculty of the Barry Tuckwell Institute for six summers teaching, performing alongside the legendary soloist, as well as many of the country's finest teachers and performers. He loves teaching high school horn students and is a brass coach for the Pittsburgh Youth Symphony Orchestra.
In the summers, Robert Lauver performs with the Grand Teton Music Festival, which attracts musicians from the greatest orchestras in the United States and abroad. He loves returning there with his wife and three grown children to enjoy the amazing scenery, and to go hiking and backpacking. 
Robert Lauver considers life in Pittsburgh with the Symphony and his lovely family a dream gig, and he is continually amazed when he pinches himself and realizes again and again he's still awake!