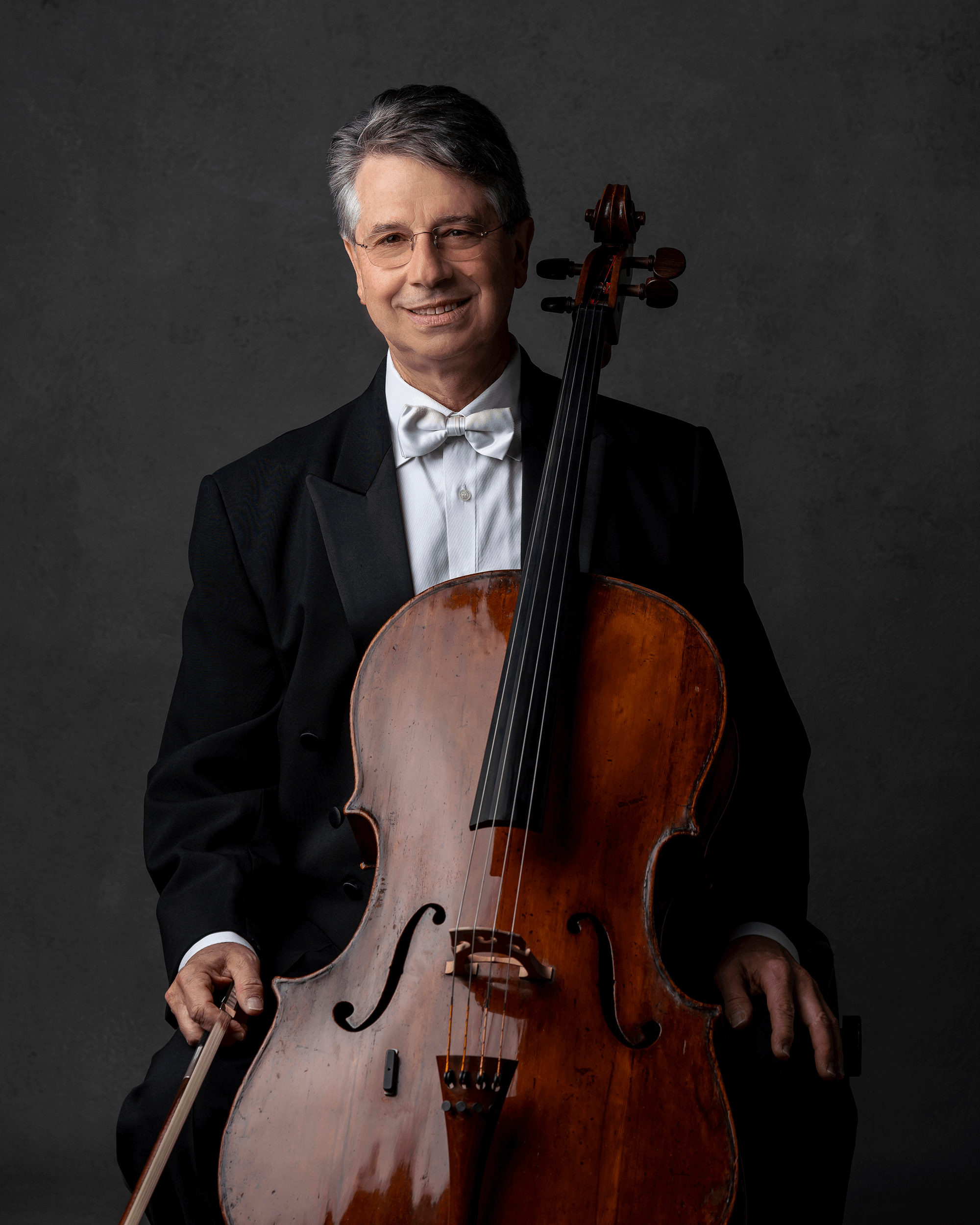 Michael Lipman
Cello
Jane & Rae Burton Chair
Pittsburgh Symphony Orchestra cellist Michael Lipman is recognized and respected for his versatility as a soloist, recitalist, chamber musician and teacher. He has received critically acclaimed reviews for his performances with the Pittsburgh Chamber Music Project and for his Pittsburgh recital debut as winner of the Y Music Society's Passamaneck Award.
As a soloist Michael Lipman has appeared with numerous orchestras, including the Pittsburgh Symphony Orchestra and Pittsburgh Symphony Chamber Orchestra. As an educator, Lipman has taught and coached at Carnegie Mellon and Duquesne Universities, as well as Chatham University and California University of Pennsylvania.
Michael Lipman is an alumnus of the Alexander Schneider's New York String Orchestra and Cleveland Chamber Music Seminar, and as performed at the festivals of Aspen, Grand Tetons and Blossom. Lipman was a founding member of the Dalihapa Ensemble, whose core members performed many important works of the 20th century.
Before joining the Pittsburgh Symphony Orchestra, Michael Lipman was the principal cellist of the Aspen Chamber Symphony and associate principal of the New Haven Symphony.
Lipman has recorded chamber works of Ezra Laderman with members of the Pittsburgh Chamber Music Project which was released on Albany Records.
Michael Lipman is a graduate of the Eastman School of Music, and his teachers include Ronald Leonard, Paul Katz, Leonard Rose and Paul Olefsky.
Lipman's cello is the work of Tomasso Balestrieri, Mantua, Italy, 1760. Lipman resides in the Squirrel Hill section of Pittsburgh with his wife Shirli Nikolsburg, a piano teacher and child development specialist, and daughter Talia.