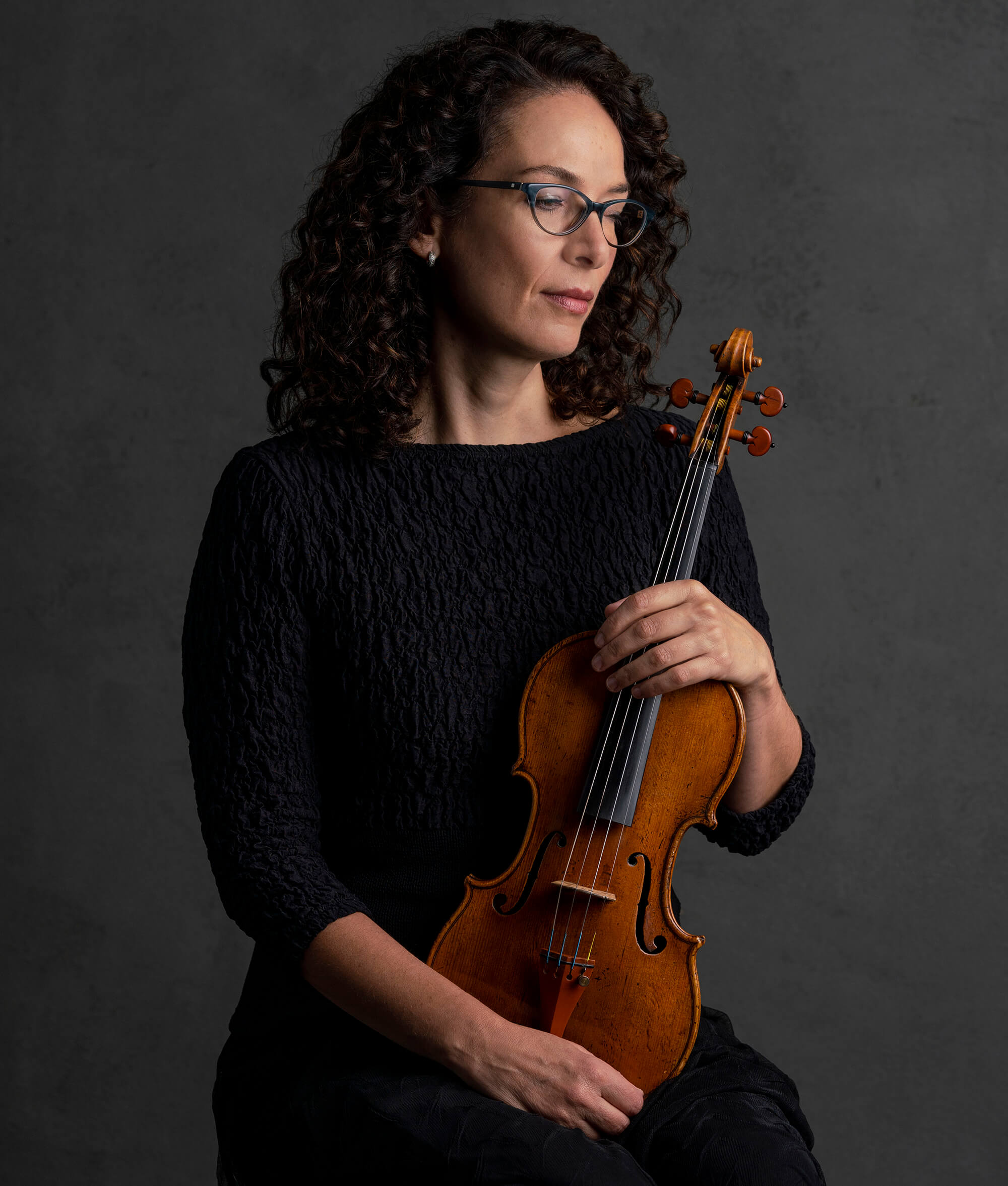 Claudia Mahave
Second Violin
Alice Victoria Gelormino Chair
Claudia Mahave, second violin, joined the Pittsburgh Symphony Orchestra under Maestro Mariss Jansons in 1997.  Born into a musical family in Santiago, Chile, she began her formal music studies at age six and attended several music festivals and participated in master classes throughout South America.  At age 15, Claudia made her first trip to the U.S. to attend the Interlochen Center for the Arts, an experience that inspired her to continue studies and pursue a professional career in the United States.  While completing her Bachelor of Music degree from the Universidad de Chile, Claudia served as assistant concertmaster of the Orquesta de Camara de Chile. She subsequently completed a master's degree at Carnegie Mellon University.
Throughout the years, Claudia Mahave has been an active chamber musician. She has frequently performed with her musician brother, cellist Pablo Mahave, as part of Trio Mistral, on chamber music series in their native Chile, Colombia and in the U.S.  She continues to collaborate in performance with her Pittsburgh Symphony colleagues in various Pittsburgh-area venues.
Claudia Mahave is active as a private teacher, and she enjoys working with and coaching young musicians in school and youth orchestra music programs throughout the Pittsburgh region.