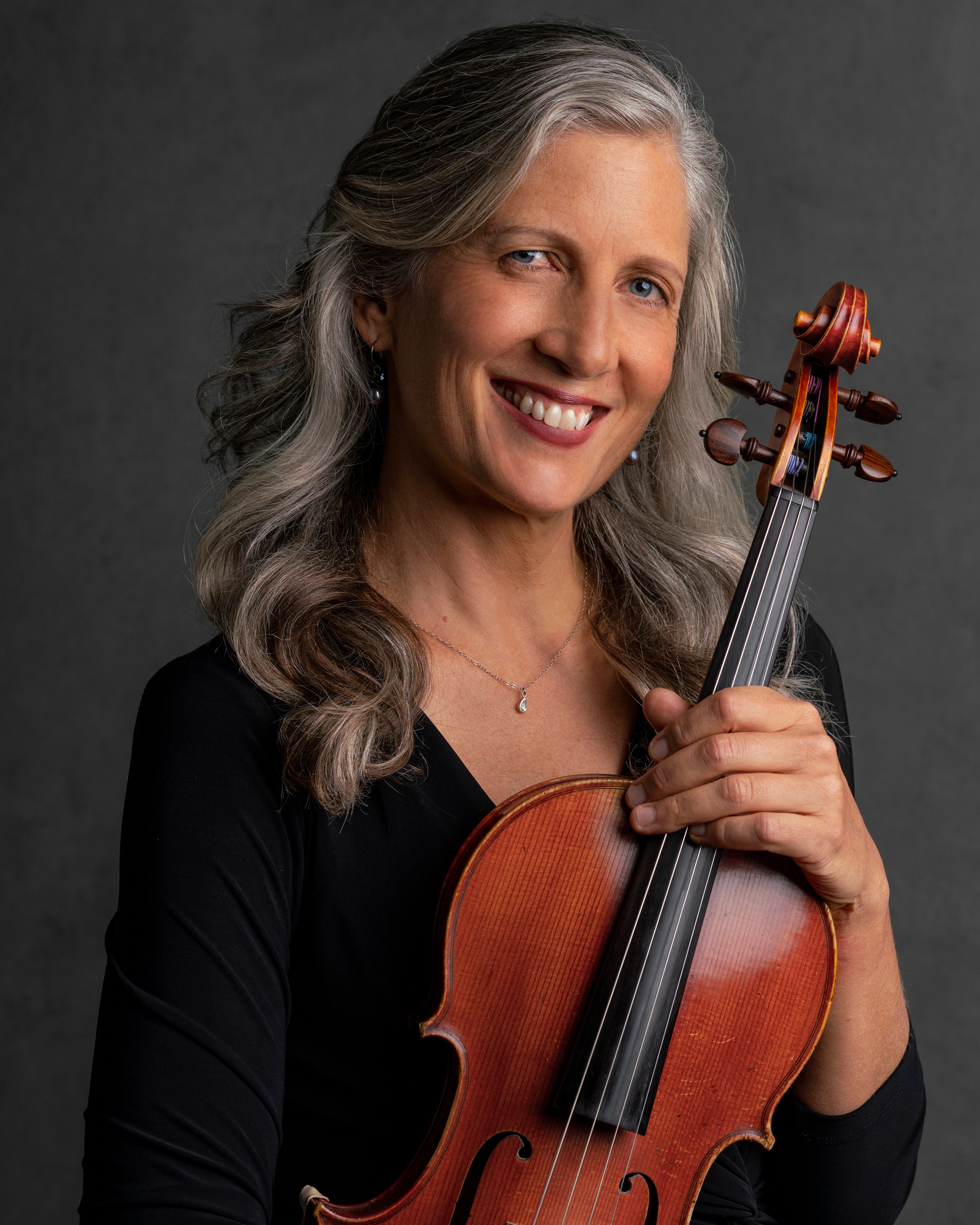 Tatjana Mead Chamis
Acting Principal Viola
Jon & Carol Walton Associate Principal Viola Chair
Principal violist of the Pittsburgh Symphony Orchestra for the 2018-2020 seasons, Tatjana Mead Chamis has held the title of associate principal viola since 2002.  She holds the Jon & Carol Walton Associate Principal Viola Chair. Mead Chamis joined the orchestra in 1993, under the directorship of Lorin Maazel, while still a student of the Curtis Institute of Music, at age 22. Tatjana Mead Chamis has distinguished her career with successes as a principal violist, chamber musician, soloist, Latin Grammy-nominated recording artist, teacher and lecturer, as well as advocating for underheard or suppressed music, and experimenting with new music.
Since joining the Pittsburgh Symphony, Tatjana Mead Chamis has been featured on numerous performances as soloist with the Pittsburgh Symphony and the Pittsburgh Symphony Chamber Orchestra, often premiering or introducing pieces not yet heard in Pittsburgh, such as the Lionel Tertis transcription of Elgar's Cello Concerto, Boris Pigovat's Requiem for the Holocaust, and Alan Shulman's Theme and Variations. 
In 2015, Tatjana Mead Chamis formed a string quartet, now called the Clarion Quartet, with fellow Pittsburgh Symphony members Jennifer Orchard, Marta Krechkovsky and Bronwyn Banerdt, dedicated to performing the many works of suppressed and forgotten composers. While in Europe with the Pittsburgh Symphony in 2016, the quartet performed at the original stage of the barracks in the former Terezienstadt (now known as Terezin) in the Czech Republic. The Clarion Quartet's debut album, "Breaking the Silence," was released in February of 2018 on the TYE/Naxos label.
Tatjana Mead Chamis performs chamber music and solo recitals in the U.S. and internationally, including appearances at the Caramoor International Music Festival, Vail's Bravo Festival, Halcyon Chamber Music Festival, Swananoa Chamber Festival, Teton Music Festival, Tanglewood Music Center, Los Angeles Philharmonic Institute, and Phoenix Phest Chamber Music seminars in Colorado and Ann Arbor, Michigan. In addition to her solo performances with the PSO, she has appeared as soloist with the Curtis Institute of Music Orchestra, Utah Symphony, Porto Alegre and Sao Paulo Symphony orchestras in Brazil.
In the fall of 2016, Tatjana Mead Chamis joined the music faculty of the Carnegie Mellon University, teaching orchestral repertoire.
American born, Tatjana Mead Chamis began her musical studies on the violin at age seven while living in Germany, and later switched to the viola while studying with Mikhail Boguslavsky, co-founder of the Moscow Chamber Orchestra.  She continued her studies at the Curtis Institute of Music with Joseph de Pasquale, former principal viola of the Philadelphia Orchestra, graduating in 1994.
In 2012, Mead Chamis spent a sabbatical year in Florianopolis, Brazil, with her daughter, twin boys, and husband, Brazilian composer/conductor Flavio Chamis. While there, she performed, collaborated with Brazilian musicians, and collected a substantial number of viola works by Brazilian composers, which are now part of her present and future projects for U.S. audiences.  A recent addition to this collection is a viola sonata written for Mead Chamis by Brazilian pianist and composer André Mehmari, which was nominated for a GRAMMY® Award in 2017.