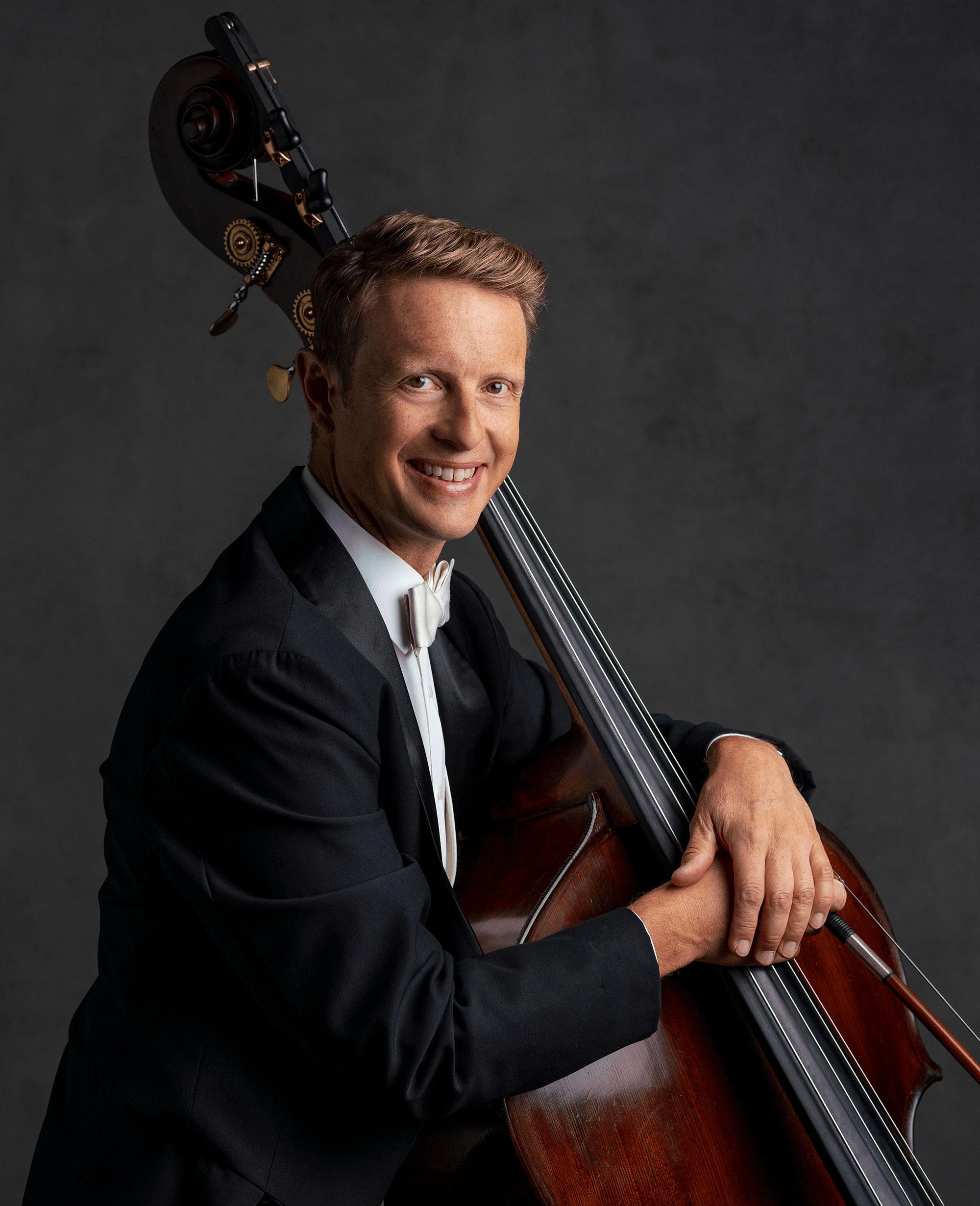 John Moore
Bass
John Moore became a member of the Pittsburgh Symphony Orchestra in 1996, hired by Music Director Lorin Maazel.
Prior to joining the Pittsburgh Symphony, Moore held the title of associate principal bass with the Honolulu Symphony from 1989 to 1991, then was a member of the San Diego Symphony and principal bass of the San Diego Chamber Orchestra from 1991 to 1996. Moore moved to the East Coast in 1996, where he was awarded the position of principal bass of the Columbus Symphony.
John Moore won first place in the La Jolla Symphony Solo Competition in 1993 performing the Koussevitsky double bass concerto. He has performed with numerous music festivals including the National Repertory Orchestra, the Tanglewood Music Festival, Shleswig-Holstein Musik Festival, the Colorado Music Festival, Strings in the Mountains and the Grand Teton Music Festival. Moore has also served as a lecturer at the University of Hawaii in 1991, and as an interim double bass professor at Penn State University in 2008.
John Moore has performed extensively as a soloist and as a chamber musician in and around Pittsburgh since 1996. In recent years he has been involved with early music and has performed occasionally with Pittsburgh's Chatham Baroque, appearing in Chatham's December 2013 performances of J.S. Bach's Brandenburg Concertos.
John Moore earned his Bachelor of Music degree at the Curtis Institute of Music in 1988, studying the double bass with Philadelphia Orchestra Principal Roger Scott. He continued his studies with Lawrence Wolfe at the New England Conservatory in 1988.
John Moore is married to Susanne Park, a member of the Pittsburgh Symphony's first violin section. They live in Lawrenceville with their son, Oliver. Moore plays on a two-hundred-year-old English bass made by Jon Betts.