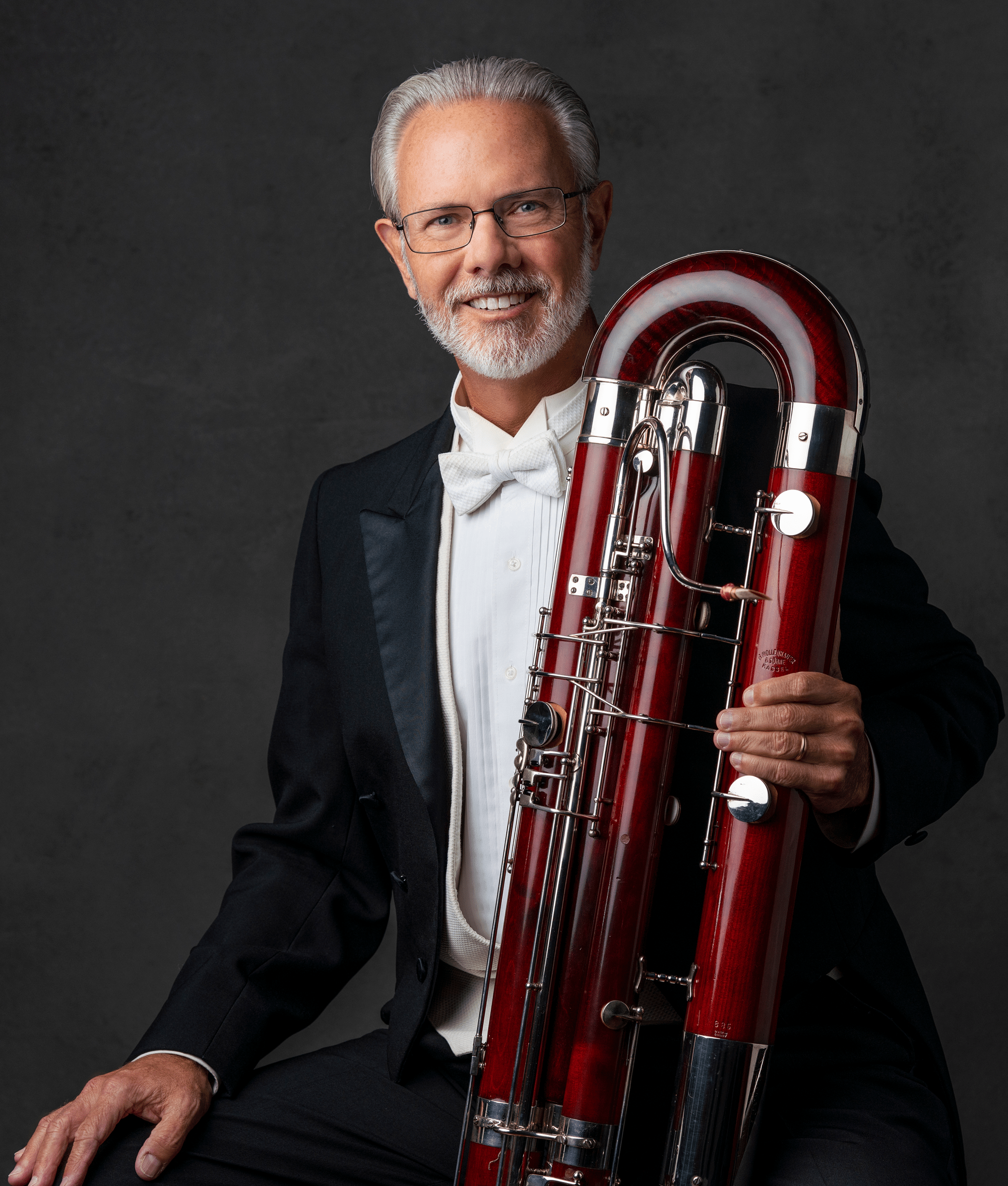 James Rodgers
Principal Contrabassoon
James Rodgers has been the Principal Contrabassoonist with the Pittsburgh Symphony Orchestra since September of 2001. Formerly, he was the Principal Bassoonist with the Jacksonville Symphony, Associate Principal Bassoonist with the Florida Orchestra, Second Bassoonist with the Houston Symphony, and Contrabassoonist with the Colorado Symphony. Summer activities have included the Grand Tetons Music Festival, Cabrillo Festival of Contemporary Music, Colorado Music Festival, National Orchestral Institute and Tanglewood Music Center. He studied bassoon with Norman Herzberg at the University of Southern California, and with Benjamin Kamins at the Rice University Shepherd School of Music. He also studied bassoon with Andrew Radford, and contrabassoon with Gregg Henegar
A founding member of the Pittsburgh Reed Trio, Jim has performed to critical acclaim. Their many and varied concerts have been heard locally, nationally and abroad. Jim also enjoys opportunities for study and performance on his Heckelphone, a rare double-reed instrument. As a pioneer of electric/acoustic bassoon and contrabassoon development, Jim is ever creatively exploring the possibilities of his instruments' capabilities, both in sound and genre.
Jim serves on the faculty of the Duquesne University Mary Pappert School of Music. He has also served on the faculty of Seton Hill University, Florida Southern College and Clearwater Christian College. In addition to a home studio, Jim is the woodwind coach for the Three Rivers Young Peoples Orchestra.
Jim lives in Moon Township with his wife, Sue, a clarinetist and functional medicine nutritionist, and their feline family.