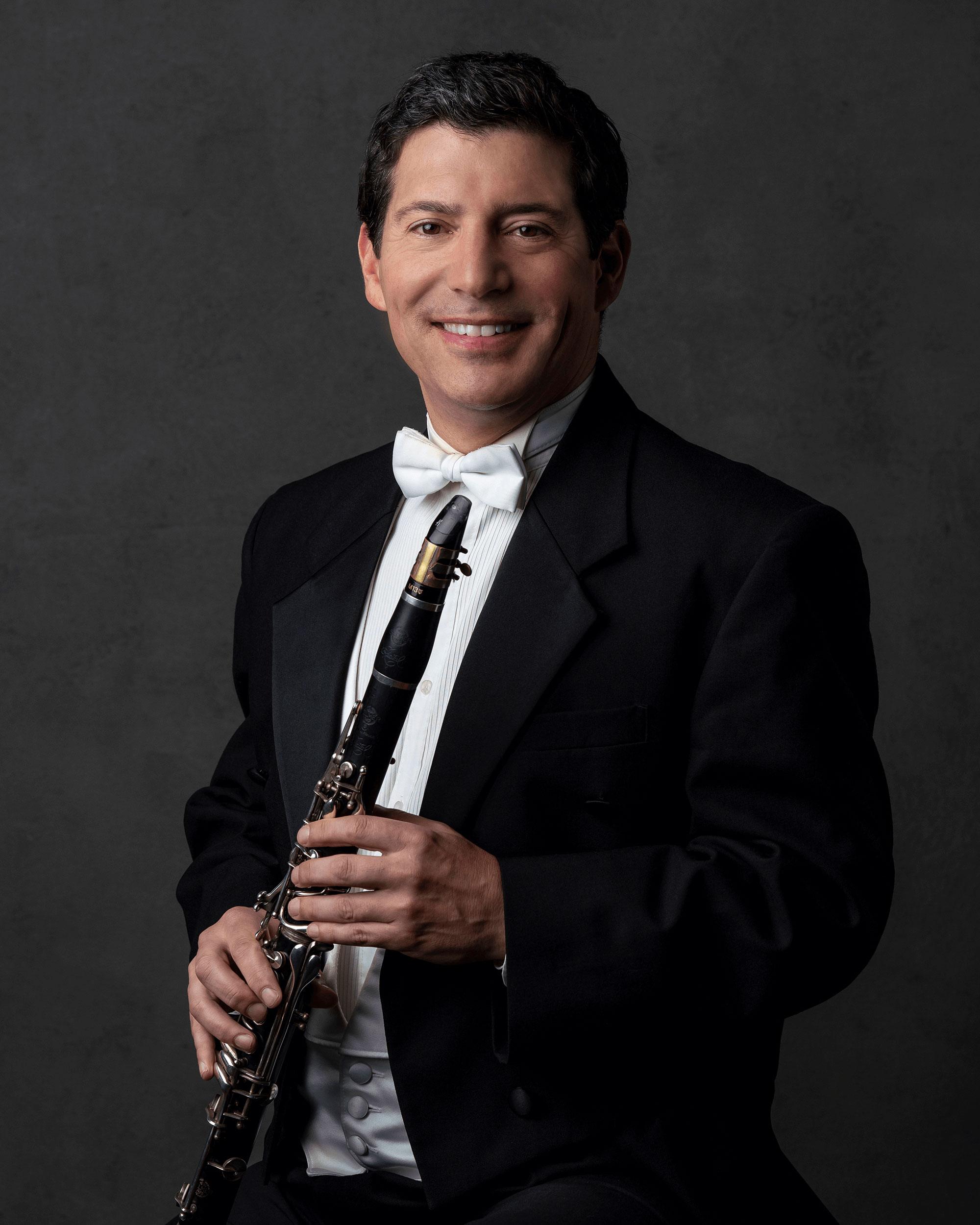 Michael Rusinek
Principal Clarinet
Mr. & Mrs. Aaron Silberman Chair
Michael Rusinek joined the Pittsburgh Symphony Orchestra as principal clarinet in 1998. He holds the Mr. & Mrs. Aaron Silberman Chair. Born in Toronto, Canada, his early studies were with Avrahm Galper at the Royal Conservatory of Music and he later attended the Curtis Institute of Music, studying with Donald Montanaro. Upon graduation,  Rusinek served as assistant principal clarinet with the National Symphony Orchestra in Washington, D.C. In addition to his position with the Pittsburgh Symphony, he has performed as principal clarinet with the orchestras of Philadelphia, St. Louis, The Royal Concertgebouw in Amsterdam, and The National Arts Center in Ottawa, Canada.
Michael Rusinek has performed as a recitalist across Canada, the United States, and Israel, as well as concerto soloist with many orchestras including appearances with the Czech Philharmonic, Concerto Classic Wien, Toronto Symphony, Belgrade Philharmonic, Grand Teton Music Festival Orchestra, Aspen Chamber Symphony, and the Symphony Orchestra of the Curtis Institute of Music. He has additionally been featured as a soloist with the Pittsburgh Symphony Orchestra many times and, in May 2008, premiered a new concerto by composer Alan Fletcher that was commissioned for him by the orchestra. That performance was recorded and is available on the Exton label.
Rusinek has participated in numerous music festivals around the world including Internationale Wolfegger Konzerte (Germany), Instrumenta Verano (Mexico), Bay Chamber, Music in the Vineyards, New York's 92nd St Y, and returns regularly to the Grand Teton, Santa Fe Chamber, and Marlboro music festivals. He has toured with the acclaimed "Musicians from Marlboro," and was featured on the Sony label celebrating Marlboro's 50th anniversary. In summer 2000, he performed as principal clarinet in the Super World Orchestra, an ensemble comprised of musicians from orchestras around the world.
Dedicated to teaching, Michael Rusinek is a member of the faculties of Carnegie Mellon University in Pittsburgh, the Curtis Institute of Music in Philadelphia, and the Aspen Music Festival and School in Aspen, Colorado. He has led master classes at some of the leading institutions around the world, including the Colburn Music School, the Manhattan School of Music, and the Conservatories in Toronto, Paris, Beijing, Shanghai, and Tianjin. He is a frequent guest at the New World Symphony in Miami, Florida and has served on the faculty of the Canton International Summer Music Academy in Canton, China, returning regularly to China to teach and perform. He often adjudicates competitions and appeared on the jury for the inaugural Jacques Lancelot International Clarinet Competition in Rouen France. 
When he is not performing or teaching, you may often find him riding his bike, on the golf course or playing hockey in a non-contact league.