125th Anniversary Celebration
Pittsburgh Symphony Orchestra's 125th Anniversary Celebration Digital Premiere
Saturday, February 27, 2021 at 7:30 PM
Join us on the night of the actual 125th anniversary of our first concert, Saturday, February 27, 2021. The 125th Anniversary Celebration Digital Premiere will showcase the 125 year history of the PSO, chamber music performances with PSO musicians and much more. Your presence will help support the largest fundraising night of the year for our Pittsburgh Symphony Orchestra in such an incredibly difficult and unexpected year. Funds raised from these events support the Pittsburgh Symphony's Learning and Community Engagement programs that impact more than 80,000 children and adults every year.
Please join us for an amazing night of music and help us create another record-breaking fundraiser for your Pittsburgh Symphony Orchestra! Your support nurtures a love of music in young people, and creates meaningful artistic experiences throughout the Pittsburgh community. This 125th Anniversary Celebration will help launch our Orchestra into the next 125 years.
Please feel free to contact the PSO's events team with any questions:
Dawn McWilliams, Director of Events, at 412.392.4830 or via email at dmcwilliams@pittsburghsymphony.org
or Bryan Abbott, Manager of Events, at 412.392.6070 or via email at babbott@pittsburghsymphony.org.
Our Sponsors
This Anniversary Celebration Digital Premiere would not be possible without the support of our sponsors!
Anniversary Sponsors
Vivian & Bill Benter
Ann & Chris Donahue
Susan & Roy Dorrance
Ginny & Dick Simmons
Janie & Harry Thompson
Symphony Sponsors


Diana Reid & Marc Chazaud
María & André Heinz
Concerto Sponsors


Laurie & Rick Johnson
Amy & Sean Sebastian
Cadenza Sponsors




Ann & Blake Benjamin
Linda & Tony Bucci
Audrey R. Hughes & Phyllis Shehab
Michele McKenney & Chuck Cohen
Mary McKinney Flaherty & Mark F. Flaherty
Pittsburgh Symphony Association Symphony Splendor Volunteers
Overture Sponsors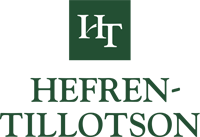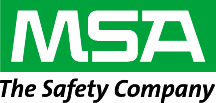 Susan & Chris Pappas
The Tillotson Family
Sonata Sponsors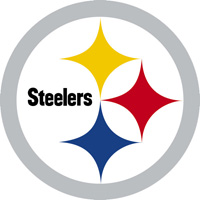 Dorothy & Ron Chutz
In honor of Hans & Leslie Fleischner
Dona & Tom Hotopp
Mr & Mrs. Martin G. McGuinn
Millie & Gary Ryan
Sonatina Sponsors
Alan & Barbara Ackerman
Mrs. Siamak A. Adibi
Philip E. Beard
Robin Joan Bernstein
Susan B. Campbell & Patrick Curry
Debra L. Caplan & David J. Levenson, MD
Dee & Dan Delaney
Anne Lewis
Janet R. Markel
Mrs. Lucine O. Marous
Betty & Granger Morgan
Elliot S. Oshry
Nancy & Bill Rackoff
Abby & Reid Ruttenberg
Janet & Robert Squires
125th Anniversary Donors
Barbara & Albert Biglan
Dr. Alan and Marsha Bramowitz
Jane & Rae Burton
Ernst & Young, LLP
with James Steen & Brian Portman
Edith H. Fisher
Mary Louise & Henry J. Gailliot
Adaire & John Hoyt
The Linaburg Foundation
Susan & Dennis Slevin
Eliza Swann & Joseph Ambrose
Gil Walsh
Sally Wiggin
List as of January 10, 2021